There are many fashionable people who aren't celebrities but who sport that celebrity hairstyle. They're everywhere! In fact, you don't have to pull out those celebrity pictures of fashionable hair-dos anymore. Catching a glimpse of the latest hairstyle trends even at the airports. But, what about other places to get inspiration for your beautiful locks? These are some of the most notable places you can find haircut inspiration other than celebrity pictures.
Mall – It's one of the best places to find a new hair-do because all fashionable teens and adults seem to swarm there. Go to the major department stores, and you'll see plenty of employees with the newest haircut so as to inspire or simply to be in style. You'll get a multitude of ideas at the mall.
Schools / Universities – If you're a student, you wouldn't have to go far other than your school. Walk down the aisle of the food court at your school or nearby and you'll see the "sweet spot" of all new fashionable hair styles. Notice the trends various grouped individuals have as they sit all in one table. You can also see some of the hippest teachers who may teach you a little hair fashion sense as well without ever having to look inside a magazine.
Concerts – Concerts and venues are some of the best places to find a great hair style. You'll notice a variety of hair styles because at concerts, there's nobody as fashionable as the fans themselves.
Weddings / parties – You'll see that at any wedding or party given, the host are as fashionable with their hairstyle compared to the guests. At your next invite to a party or wedding this summer, almost all the guests will have a great fashionable hairstyle.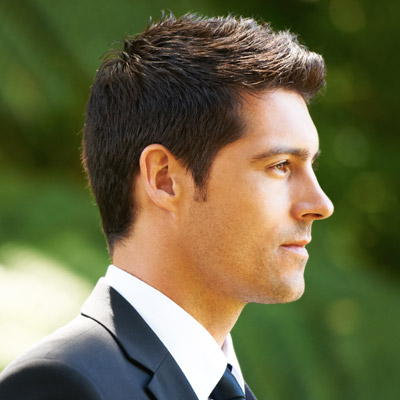 Finally, when searching for new hairstyles, you really don't have to look at celebrity pictures. Even though it may be hard to do at times, follow this guide and you'll be surprised that your friends and strangers will do all the work for you so you don't have to search for a new do. With these 4 haircut inspirations places, you'll see that non-celebrities also have that "en vogue" hair styles just the same as the famous celebrity spreads you see in magazines.
Getting haircut inspiration other than celebrity pictures will not be difficult for you once you begin in the right places such as the mentioned above. So start taking notes and try a few if you dare!